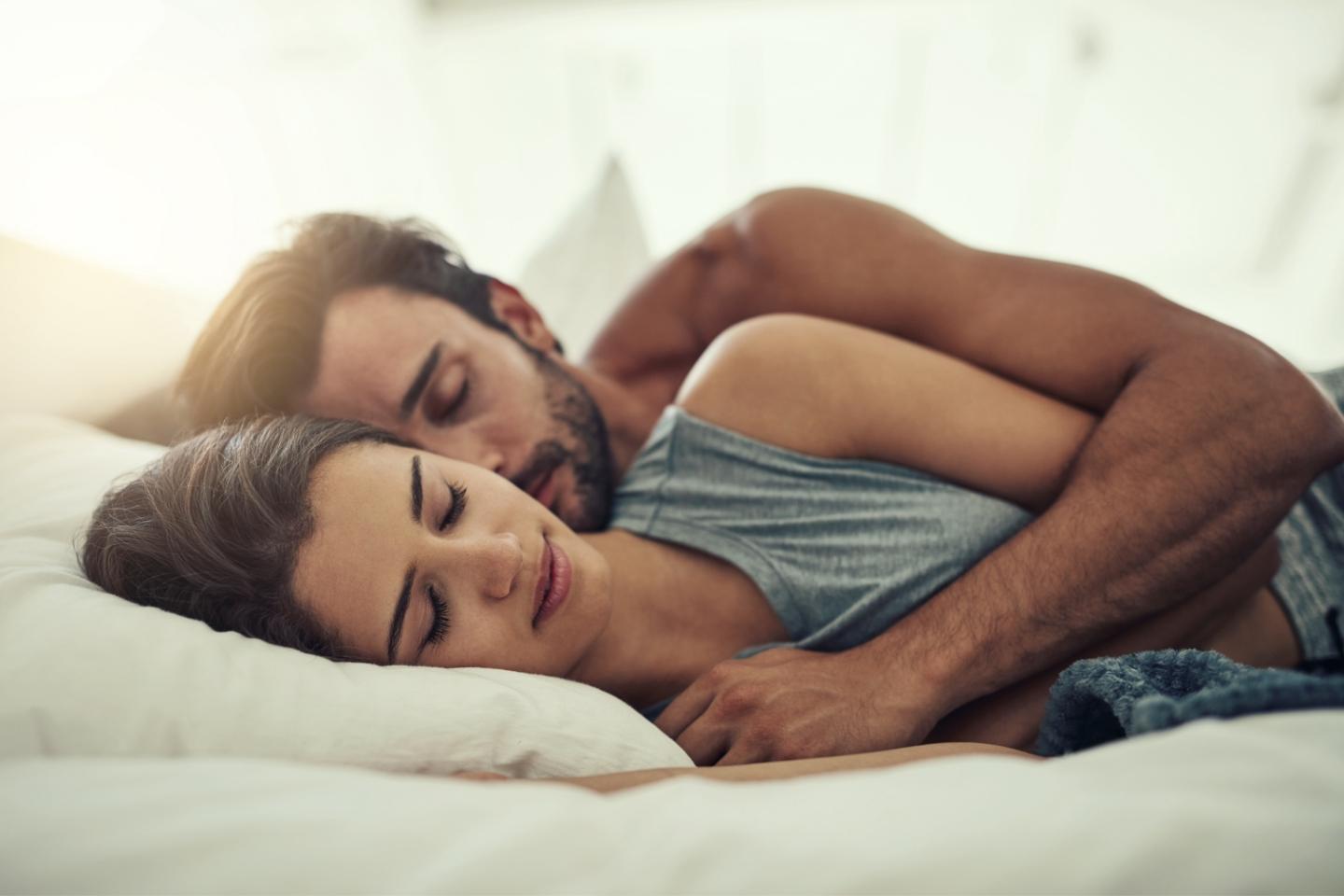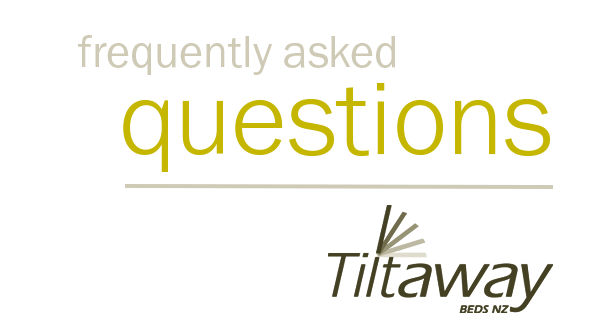 There are a lot of things to know about our Tiltaway Beds systems. We have tried to cover our most frequently asked questions below.
If your question isn't below, give us a call on 0800 789 780 and we will be glad to help you.
TILTAWAY BED USER QUESTIONS
Yes, tuck everything in - you'll just need to find a place for your pillows.
As we use a spring mechanism so our beds are as 'light as a feather' and can be open and closed by just using your finger tips.
SUITABLE APPLICATIONS FOR TILTAWAY BEDS
Absolutely! We have numerous Tiltaway Beds in short and long term accommodation settings around New Zealand.
Just keep in mind you will need to instruct your guests of handling (opening and closing) the bed.
Yes. Our Tiltaway Beds are designed to stand up for the wear and tear of everyday use. We have worked with many developers on multi story apartment buildings where they have installed our beds in the studio units.
MATTRESSES
Mattresses with a heavy foam component such a latex and memory foam are unsuitable for wall beds. It will depend on your individual mattress composition and condition as to whether it can be used.
If we deem your mattress to be unsuitable and you decide to use it it may void your 10 year warranty.
Sleepyhead Commercial supply all our mattresses. They are all innerspring mattresses that you would find in your own home, or at an accommodation venue.
The best place to find out more information about individual mattresses is on our Mattress Page.
Absolutely yes!
Our standard range of Tiltaway Beds come with a Sleepyhead Hotelier Mattress of the same size as standard. Our customers also have the option to upgrade to Executive, or Executive Plush mattresses for an additional cost.
As our Tiltaway Lite DIY kit intended as a DIY product the mattress is optional and not included in pricing.
INSTALLING A TILTAWAY BED INTO MY EXISTING HOME
We can do site visits in the Auckland and Bay of Plenty area if required.
Alternatively please feel free to email us photos, rough drawn floor plans and measurements of your space and we will be able to advise you of these.
No, it is best to install it on the existing flooring that is there.
If the wall is built to building code standards this should not be necessary. Wall studs are usually 400mm centres in a typical timber frame home. This means there should be at least 2 wall studs at the top behind your bed that we can use to attache your bed to the wall.
We can attach to timber framing, steel framing and concrete walls. Although out vehicles are well stocked for most situations there may be specialist equipment we need to bring with us if you have a none standard wall. Please let us know if you believe this to be the case.
This will depend on where they are situated on the wall.
As all our beds have open backs, if the existing points are positioned in the bed cavity and they are a suitable height you could leave them there and use them for an electric blanket.
All our side cabinets have solid backs, so if they are situated behind a closed part of a cabinet (in a cupboard or drawer) then you will need to get an electrician to remove the front plate and make it safe and then push the wire back into the wall. As you will not see the hole there is no need to refinish unless you want to.
If they are going to be situated on an opening of a cabinet (shelves), then we can drill a small hole at that height and pull the wire through and you can still use the point for lamps and phone charging.

Our Power Point and Lighting recommendations are on our Technical Downloads page.
INSTALLING A TILTAWAY BED INTO A NEW BUILD
If you are building a standard timber frame, or steel framed residence then building code requirements will mean that there should be adequate bracing in the wall for us to fix to. You can get your builder to run additional dwangs at the height of the bed for us to fix into.
Call us on 0800 789 780 for further information.
Walls will need to be finished and flooring installed prior to bed Installation.
INSTALLING A TILTAWAY BED INTO A RECESS
No. The recess will need to be slightly bigger to accommodate maneuvering a fully assembled bed into the recess and allow some slack if the cavity is not square. The bed has to be fully assembled prior to installing it in a recess.
We can help you out with the required measurements, give us a call on 0800 789 780.
The inside of the recess cavity will need to have the back wall finished as this will be seen when the bed is open and completing this task once the bed is installed will be difficult. It is best that the flooring is not down, but in certain situations this instruction may change. Please contact us direct on 0800 789 780 to discuss further.
The rest of the room does not need to be finished, but we advise leaving the mattress wrapping on and the bed closed while you finish renovations. Once complete, vacuum and wipe the bed down fully and remove the mattress plastic and safely dispose of it.
ORDERING/PAYMENT
We will need:
Your name and contact details.
Installation address (if different to billing address).
Bed sizing, finish and mattress requirements.
Any information about additional cabinetry you may require.
Any custom changes you would like to make.
Please note: While it is not ideal, we do not need the melamine board colour confirmed to invoice you. But we can not order the board until we have this detail and the 6-8 weeks production time will not start until we have the board confirmed.
We accept direct payment into our nominated bank account, of which details are on the bottom of our invoice.
We also have the provision to process Credit Card transactions. Credit Card transactions incur a 3% surcharge on amount being charged on the card.
Unfortunately we do not have any financing options, or accept AMEX.
A deposit of the total amount of your invoice less $1,000.00 is required as a deposit to confirm your order. The balance of $1,000.00 is due on successful installation of your fold away bed.
When the total invoice amount is over $8,000.00 a deposit of 75% of the invoice amount is required as a deposit. The remaining 25% is due on successful installation of your wall bed.
DELIVERY/INSTALLATION
No. Our walls beds use a highly sprung system that has a very specific assemble process that needs to be adhered to for safety.
For instances where customers live in areas where an installer is not available we - as a minimum - fully assemble the bed in our factory and then partially disassemble it prior to shipping. Where site access allows we will ship the bed fully assembled.
No. Having our team deliver means that any damage that may occur in transit is our responsibility to make right. Our team handle and transport our beds everyday, we know what's best so they arrive in one piece with no damage.
We will take no responsibility for any damage that happens after it leaves our factory when you pick up, or organise pick up, yourself.

As a general rule allow a minimum of 2 hours for a bed only installation, more time if other cabinetry is involved.
While the installation itself will not take that long there is a process our team members adhere to when installing:
On arrival at site assess access and installation location.
Lay rugs down to protect flooring.
Put foam padding on any door frames, or corners, that risk getting bumped.
Bring in tools and cabinetry pieces.
Assemble, install, level, balance and test the bed.
Vacuum any debris, or dust, from the installation process.
Remove all tools, foam padding, rugs and rubbish from site.
Check customer is happy and answer any questions they may have.

We can get an unassembled Tiltaway Bed into most locations, a fully assembled bed is more of a challenge. For the health and safety of our team we do need to know what we are dealing with prior to sending them out to install.
Here is a couple of areas we may need to clarify with you:
Is there is parking available on site?
Is the exterior ground we need to transit through have stairs, uneven ground, lose gravel/dirt, a long distance to the house?
What floor level is the bed being installed on?
If it is an apartment building does it have a lift? How big, can we get a mattress in there? Can we park near the entrance?
Is there any body corps etc. that need to be notified that we will be on site?
We can deliver our beds to all of New Zealand.
North Island, Top of South Island, Christchurch Area:
Our Team is Tauranga based and from there we deliver and install to the whole of the North Island and also now the top of the South Island. We have a separate Christchurch based installer who covers the larger Christchurch area.
Remainder of South Island:
For the remainder of the South Island we assemble the bed in our factory and test it. Then, depending on site access, the bed is either left fully assembled, or we partially disassembly it, and send it via our specialist furniture freighter.
Once the wall bed arrives if it is fully assembled you will need 4 people on site to help with unloading and maneuvering it in to position.
Once it is in the room and you are ready our installation team will work on the phone with you to complete assembly and installation. This will involve clipping the bed together (if partially disassembled), fixing it to the wall and making sure it is square.
We tell people to expect 6-8 weeks from once we have received your confirmation and deposit. If you have paid your deposit, but not confirmed your board, then the time will start once we have confirmation of your board choice.
At certain times of year you may receive your bed in 3-4 weeks, but the inverse is that at busy times of year, or when there are restrictions we have no control over, there may be a further delays.
We apologise that sometimes there are areas out of our control (Covid restrictions, weather events etc.) that may delay your expected delivery time.
North Island, Top of South Island, Christchurch Area:

If our team is installing the panel work and mattress they are usually flat packed and blanketed in our vehicles. South Island customer may received their mattress separate to the bed via direct delivery from Sleepyhead.
Remainder of South Island:

If we are sending by our specialist furniture freighter whether it is fully, or partially, assembled then the cabinetry is wrapped in cardboard and has plastic corner protectors. South Island customer may received their mattress separate to the bed via direct delivery from Sleepyhead.
We fixed your bed to the wall using L brackets screwed directly into studs. We use a minimum of 2 at the top and another couple at the bottom once the bed is levelled and balanced to keep it square.
SAFETY
Yes, our Tiltaway Beds are built with safety in mind. Every bed is sprung so there is no heavy lifting and no risk of the bed closing suddenly, or opening suddenly.
No, our spring system has multiple springs which means not only is it light and easy to use, but it won't fall down on you. If one spring fails there are others there to pick up the slack.
If your bed has been installed for a while and feels 'looser' than you remember, or you are at all concerned, ring our team on 0800 789 780.
No. The bed is sprung to work with the weight of the mattress alone to keep it open in the down position. Additional body weigh of a person laying down on it will only reinforce it staying in an open position.
The bed will close up suddenly if you remove the mattress from the bed face.
MOVING/RENOVATIING
The bed is not considered a chattel. But please make sure your real estate agent doesn't list it as a chattel and they let your buyer know it is not included.
Do not remove a Tiltaway Bed fixings from the wall without talking to one of our installation team members first. There is a safe way to do this and you will need instructions.
Trying to remove the bed from the wall without talking to an installation team member first may result in personal injury, or property damage.
All our beds have a red sticker on the top panel instructing customers on this. Please do not remove this sticker.
Yes, we can help with this. Whether it is moving house, or removing the bed from the wall to renovate we will be able to let you know the best way to proceed. Please contact us direct on 0800 789 780.