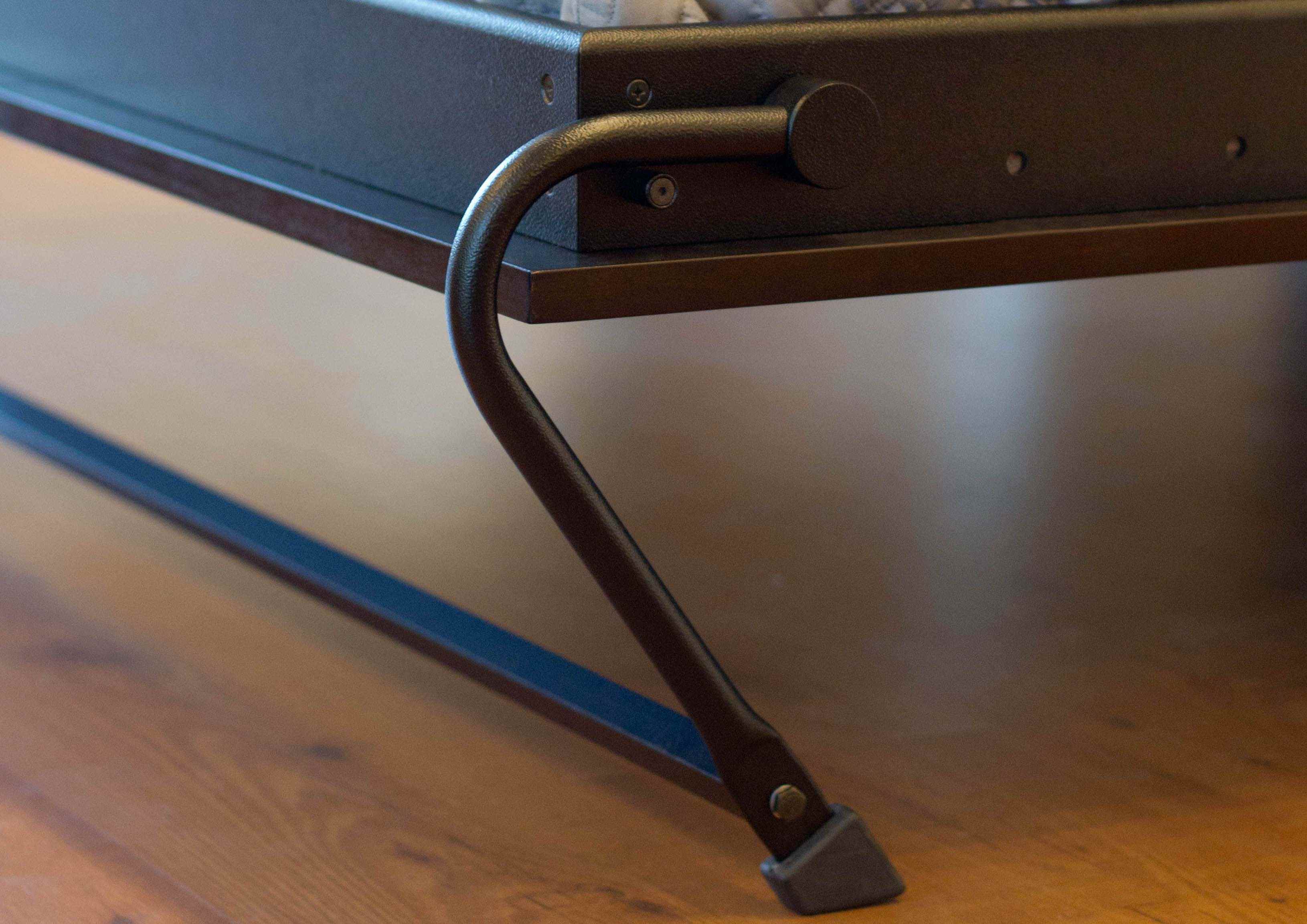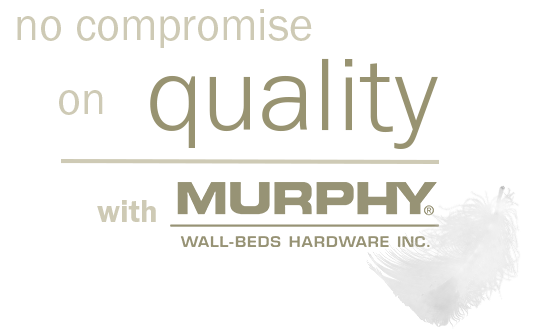 All our Tiltaway Beds come with a genuine Spring Mechanism and patented Elite Frame from Murphy beds Vancouver, Canada.
This spring mechanism system encompasses strength and longevity through its superior quality, this guarantees that our wall beds will always be 'light as a feather' to use.
1. BALANCED SPRING MECHANISM
Murphy Beds counterbalanced European-engineered Mechanism holds up to 9 steel springs and allows for safe and effortless opening and closing of the bed.
2. HEAD, END & SIDE RAIL SYSTEM
The End, Head and Side Rails work together to support the Bed Face Panel. The Side Rails connect the Bed Face to the spring mechanism.
3. REINFORCED CORNER BRACKETS
These brackets connect and reinforce the mitred corners of the Side Rails to the End and Head Rails for added durability.
4. SUPPORTIVE ALUMINIUM STIFFENER
The lightweight supportive Aluminium Stiffener, located on the bed face under the mattress, reinforces and supports the Bed Face Panel.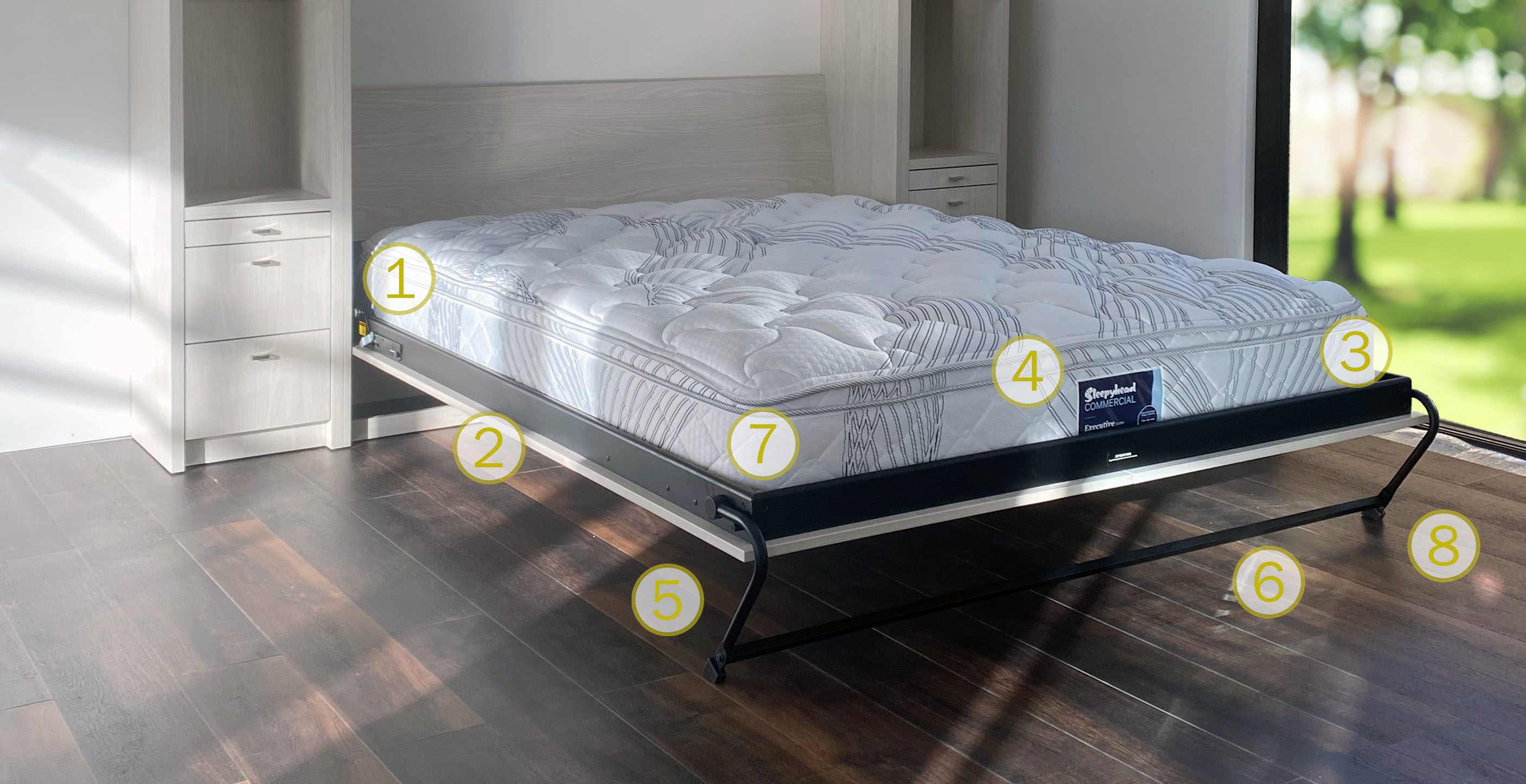 5. LEG SYSTEM
Murphy's own patented rotational leg system allows the legs, connected by the Cross Bar, to rotate into and out of the bed easily and conveniently when opening and closing.
6. LEG CROSS BAR
Part of Murphy's patented Rotational Leg System, this square bar attaches to the two Legs and rotates over the mattress when the bed is closed.
7. LEG STOP
Installed into the bottom hole of the frame the Leg Stop prevents the leg from fully rotating down.
8. RUBBER FEET
These long-lasting rubber feet protect your floor from damage.